Ocala, Florida
Horse Capital of the World
Known as the Horse Capital of the World, Ocala and Marion County are home to over 1,200 horse farms on more than 77,000 acres that represent iconic breeds like Thoroughbreds, Gypsy Vanners, Cyldesdales, Paso Finos, Warmbloods, Quarter Horses and many others. A drive through our iconic farm roads will dazzle the horse lover with endless black board pastures with mares and foals, grandaddy oaks laden with moss and lush, green pastures fueled by the limestone vein running under our fertile soil.
Countless training centers give young thoroughbreds a positive career start and their first experiences under saddle and on the racetrack. Private tracks adorn many of Ocala's legendary farms. Home to Ocala Breeders' Sales across from the Ocala Airport, several Thoroughbred sales are held each year and are open to the public. Some of the world's finest racehorses have gotten their start in Ocala.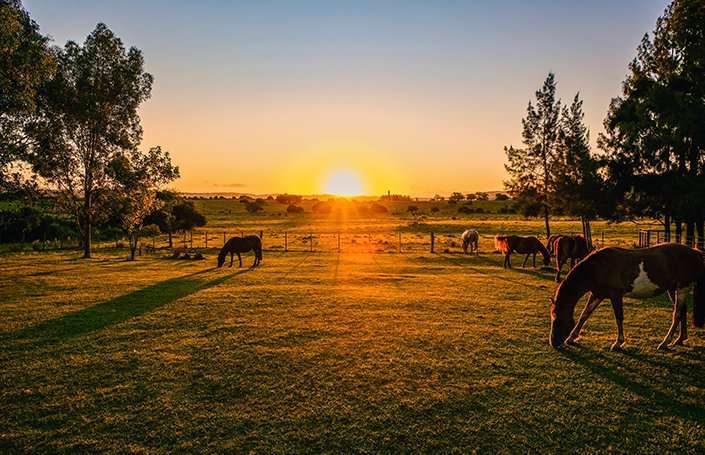 Show horses are also abundant in Ocala and we host massive equestrian competitions like Live Oak International Driving, HITS Hunter/Jumper, Ocala Jockey Club International 3-Day, Paso Fino Equitation World Cup and Grand National Championships, International Dressage CDIs, Polo and Rodeos. Ocala boasts The Florida Horse Park in the south area of town, the iconic new World Equestrian Center and HITS in the Northwest, the Ocala Jockey Club and Majestic Oaks due north of town and the Livestock Pavilion in the Northeast.  On the outskirts of Marion County's southern boundary is The Villages Polo Club and Grand Oaks Equestrian Resort and Show Grounds. There are horse shows of every breed and discipline imaginable almost every weekend of the year!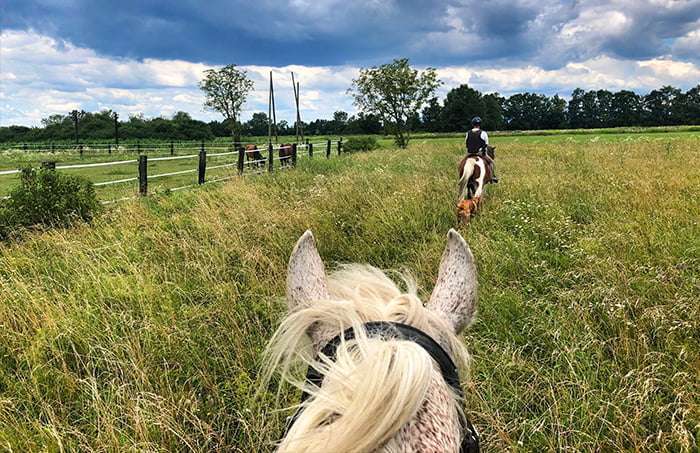 Perhaps you prefer your horses for recreation? The expansive Marjorie Harris Carr Cross-Florida Greenway runs from the East Coast of Florida through Ocala/Marion County to the West Coast of Florida with dedicated Equestrian Trails. Riding trails are designated separately from equine driving trails and there are also biking and hiking trails with multiple improved Trail Heads spanning Ocala. No matter where you live, you are close to a Greenway Trail Head. The Ocala National Forest also has trail heads and designated riding trails on the east of town and the Goethe Forest offers trail heads and riding trails to the West.
With such a robust horse industry, Ocala is also home to outstanding service professionals. You will find equine veterinary specialists, horse spas, Olympic and World renowned trainers, farriers, tack stores, riding clubs and plenty of like-minded equestrians.
Find Your Dream Home

Sorry we are experiencing system issues. Please try again.

Find Your Dream Home

Sorry we are experiencing system issues. Please try again.