Questions to Ask Your Lender
Did You Know?
Questions to ask your Lender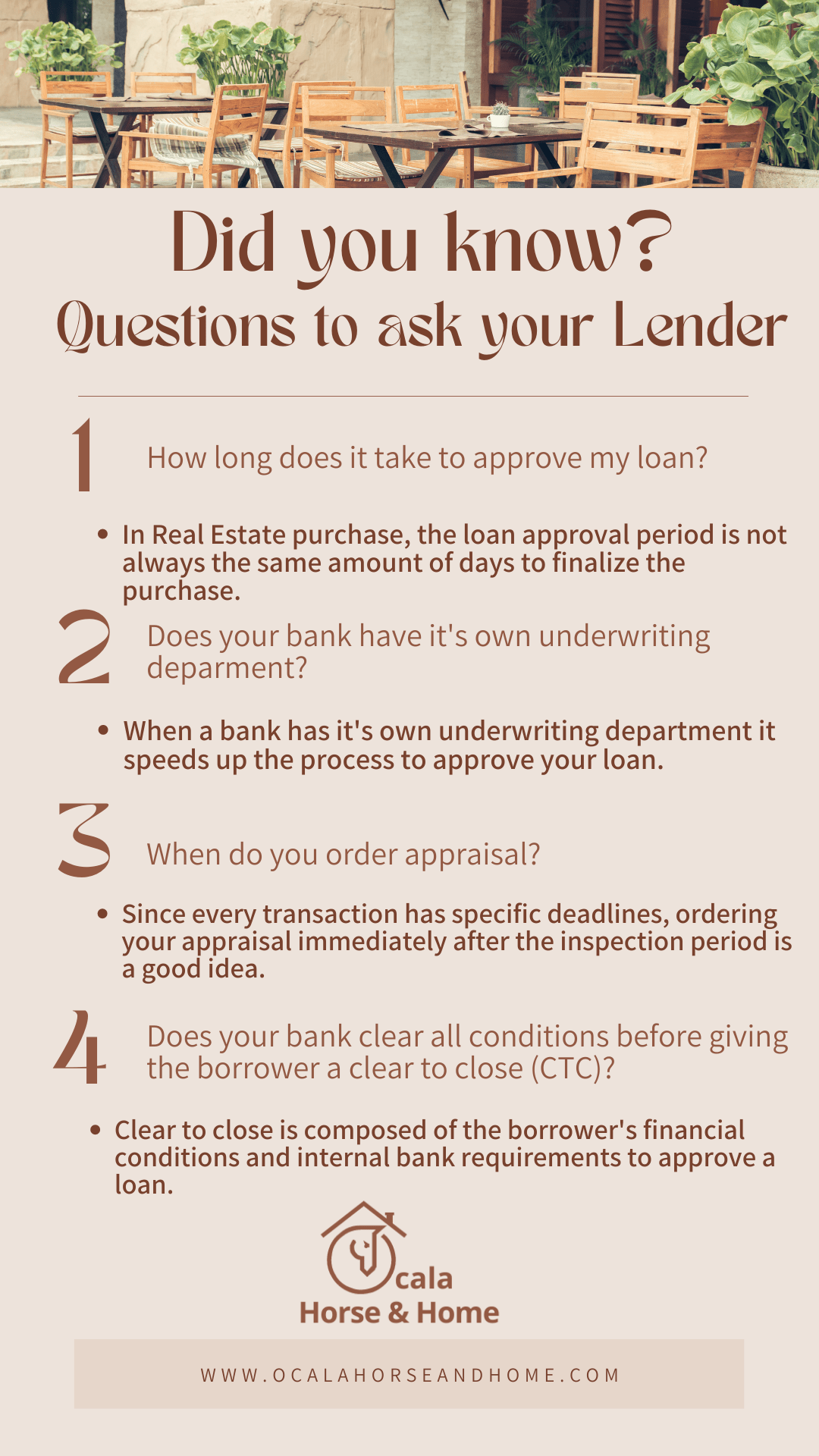 1. How long does it take to approve my loan?
In Real Estate purchases, the loan approval period is not always the same amount of days to finalize the purchase.
2. Does your bank have its own underwriting department?
When a bank has its own underwriting department, it speeds up the process to approve your loan.
3. When do you order the appraisal?
Since every transaction has specific deadlines, ordering your appraisal immediately after the inspection period is a good idea.
4. Does your bank clear all conditions before giving the borrower a clear to close? (CTC)
Clear to close is composed of the borrower's financial conditions and internal bank requirements to approve a loan.